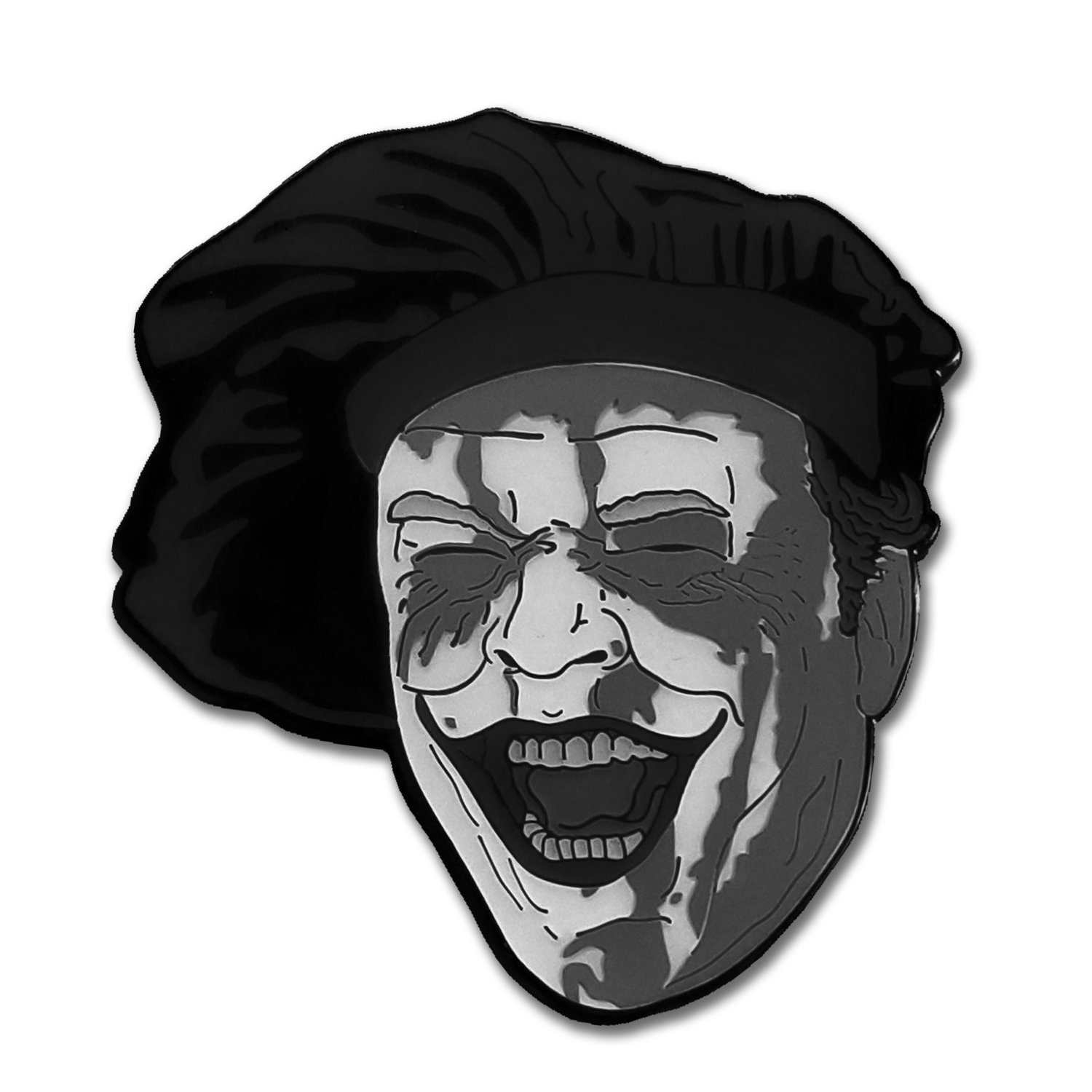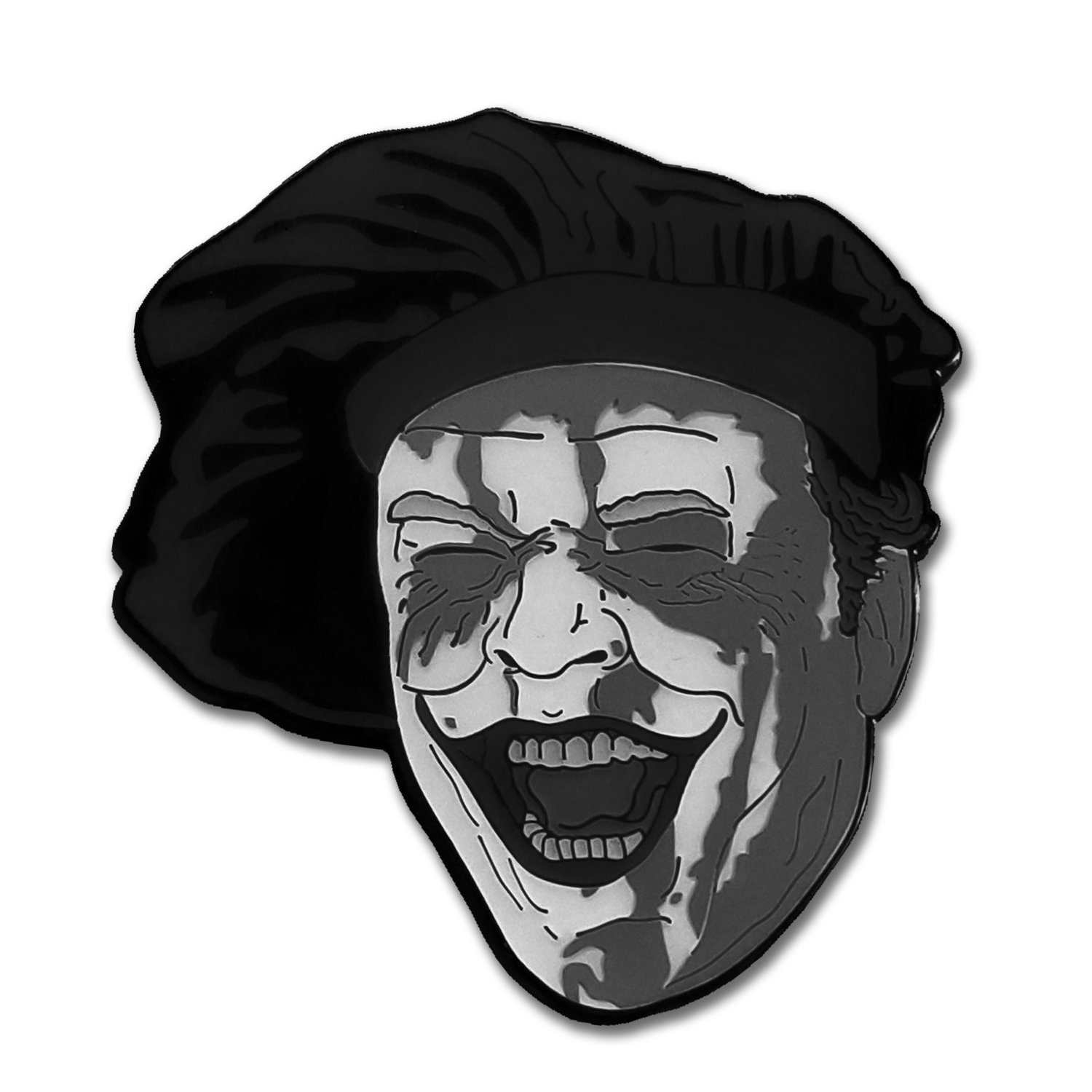 "BOO!"
$8.00 / On Sale
"I'm the world's first fully functioning homicidal artist" -Joker
The best joker deserves to be the best pin ever! This pin is perfect for any 1989 Batman collection, and it is glorious.
1.75" wide
Soft enamel w/epoxy coating and screen printed elements.
Double clutch, because no one likes just one...